Our customer's say:
Wow! that was fast!
You really are open 7 days a week!
Your driver did a fantastic job!
Great price, Great Service!
No matter what time of day or night someone always answers the phone!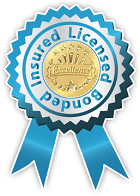 Frequently Asked Questions
Question: Will my camper be insured?
Answer: Yes, we insure it up to $250,000.00 depending on what the value is.
Question: How long have you been in business.
Answer: Since 1994 we have been moving campers in USA and to/from Canada.
Question: What do I need to do to prep my camper for transport?
Answer: Make sure everything is inside is secure for shipping. Loose stuff can fall down in transport and get damaged. Make sure the vents are closed, windows are closed and locked. Make sure tires are in condition for transport. Have the bearings greased on axles. Make sure the lights work as well as the brakes.
For more questions answered about transporting your camper properly, please call us at 800-462-0038. We are open 8am to midnight est 7 days a week.